RiskEase Ltd is a newly formed Nicosia based organisation and encompasses a network of associates specialising in the development of software and the provision of advisory services in the fields of cost-benefit analysis, project finance, credit risk assessment and offering sound and practical loan restructuring and recovery solutions. All RiskEase Associates are experts in their respective fields by being successful practitioners for at least over 15 years in Cyprus and internationally.
The organisation was created to fill a substantial performance gap that emerged from a domination of "big house name" general consultants but who more often than not they cannot come up with practical solutions to the very real problems faced by banks and other credit and financial institutions. The main project of the Company was the re-development of RiskEase. RiskEase was the last of a line of software products for about 20 years (RiskMaster for DOS and Windows). In 2007 however, the product needed to be re-developed to enhance its features but primarily to make the Excel add-in compatible with all versions of Excel after Office 2007. The current release of RiskEase Master Edition is the culmination of many years of no compromises efforts to revive and re-develop the software.
Savvakis C. Savvides Executive Chairman
Savvakis has been a regular member of the Faculty of the Harvard University Program on Investment Appraisal and Management  since 1986 and subsequently, after 2001, at the Program for Investment Appraisal and Risk Analysis at Queen's University in Canada.  He designed and developed the original RiskMaster for use in his lectures in the above programs and subsequently of the original RiskEase which succeeded RiskMaster. The companion paper of his original lectures on risk analysis at Harvard, "Risk Analysis in Investment Appraisal" published in Project Appraisal Journal, Volume 9 Number 1, pages 3-18, March 1994 by Beech Tree Publishing, has become a classic and one of the most widely read academic articles on the use and application of Monte Carlo simulation in Capital Investment Appraisal and Project Finance. Links to this and other publications by S. C. Savvides can be accessed below: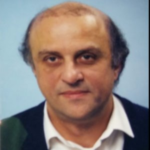 You can download more articles published by Savvakis C Savvides from the Author's page at the Social Sciences Research Network (SSRN) electronic library. You can also download from a host of economic policy Development Discussion papers published by the Harvard Institute for International Development – (HIID) and the John Deutsch International (JDInt'l) at Queen's University. Some local press publications and commentaries are accessible from this link (Greek and English).
John O'Leary Head of Software Development and Support
John O'Leary is a developer with a particular interest in Microsoft Office products and desktop development tools. John joined RiskEase Ltd to help upgrade the RiskEase add-in and utilise the features available in the newer versions of MicroSoft Excel.
John has previously worked with a wide range of clients in the Financial, Commercial and Public sectors including, Norwich Union/Aviva, Prudential Insurance, Axa Insurance, Bank of America, Lloyds Bank, SWIFT, British Airways, Ford, Greater London Authority and the UK Ministry of Defence. He has successfully contributed to, and led, project teams ranging in size from 1 to 300 staff. He now concentrates solely on doing what he prefers and enjoys doing most – coding.